Since 1968
Refining Redefined
We work with a wide variety of industries, including pharmaceutical, specialty chemical, medical device manufacturing, microelectronics and semiconductor, catalytic converter, electroplating, jewellery manufacturing and retail, nitric acid and automotive.
The Leader in Precious Metals Refining
We strive to make the precious metals recycling process seamless, always seeking to exceed your expectations, from scheduling your pick-up until the final purchase of your precious metals.
Our capable, friendly and organized staff will work with you to develop a recycling plan that aligns with your business goals. We are ISO 45001:2018, 14001:2015 and 9001:2015 certified, meet all regulatory standards and provide supplier and customer satisfaction through superior service.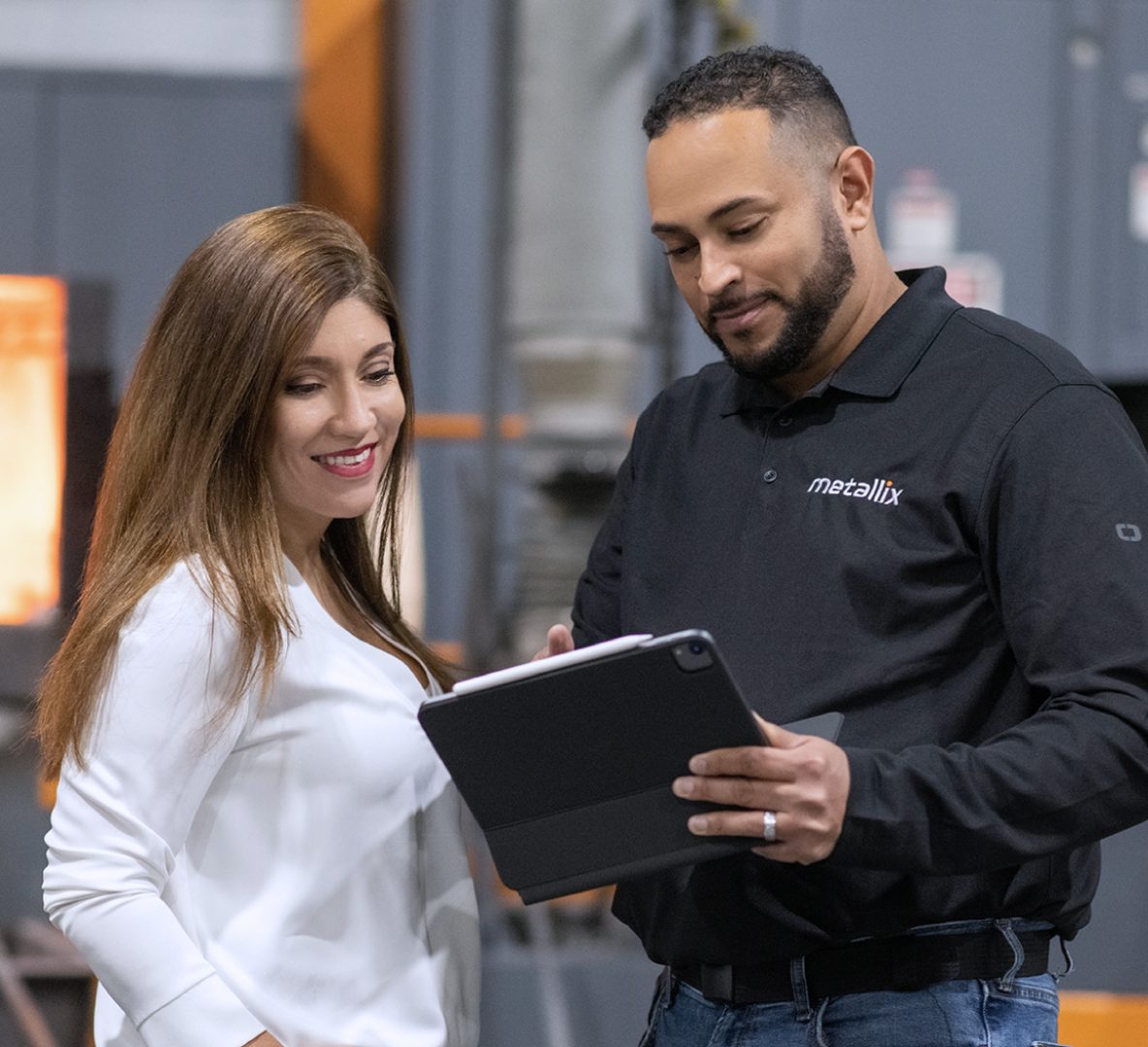 Our Mission
We are dedicated to innovation in precious metals recycling. We work diligently to continually improve our processes and technology – increasing the variety of materials we purchase to better serve our customer base.
Our dedication to innovation also drives our mission to provide the highest level of service. We understand the competitive nature of our industry, so we work hard to earn and keep the trust of our suppliers and customers.
The Metallix Team
Metallix Refining has been the leader and innovator in the precious metals recycling industry for more than 50 years. Our team is made up of industry experts and veterans across all our departments, uniquely positioning us in our mission to continually exceed our supplier and customer expectations.
Patrick M. Fee
Chief Operating Officer
Alan Frail
Global Branding & Marketing Manager
Gavin Wigley
Global Operations Manager
SB Sangbae Kim
General Manager, Metallix Refining Asia
Gladys Petrone
Global Sales Lead
Leon Ratliff
North America Nitric Sales Manager & Global Sales
Simone Huang
Business Development, Metallix Refining Asia
Nina Daniels
Sales Director
Sharon Bachmann
Inside Sales Manager
Dayron Ortega
Outside Sales Manager
Contact one of our precious metal Buyers today to learn more about our process, or schedule a pickup.